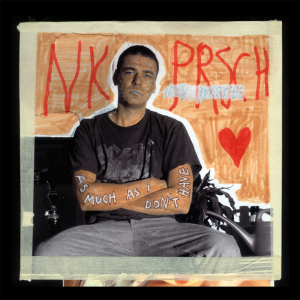 A découvrir Nick Porsche , biennois d'origine , qui après avoir écrit, composé et arrangé pour les autres , sort enfin son premier EP «  »As much as I don't have » auprès du label lausannois Two Gentlemen.
Un mélange de Soul, de Folk et de Pop  à écouter rapidement sur Myspace , le titre éponyme « As much as I don't have » et les autres bien évidemment :
http://www.myspace.com/nickporsche
En aparté, pour les 30 ans de la sortie de « Thriller » de Michael Jackson , Nick nous propose sa version de « Billie Jean » nommée « Jillie Bean », et là on prend de plein fouet le talent de Nick Porsche !
Sur son site Nick Porsche met gratuitement  à  votre disposition son morceau à télécharger sur son site  :
http://nickporsche.bandcamp.com/
Un autre extrait de son talent  » Voice » :

De la soul coule dans ses veines , et attention car sous ses airs inoffensifs Nick Porsche à toujours ce  grain de folie des plus grands .