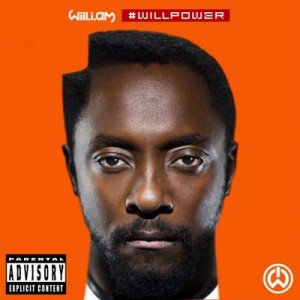 Le 22 avril nous aurons droit au nouvel album solo de Will.i.am, mais depuis cet été déjà nous avons déjà eu droit au premier extrait « This Is Love » featuring Eva Simons gagnante de l'émission Popstars
Bilan :7 semaines consécutives à la première place des ventes de singles en France.
en France (disque d'or avec plus de 150 000 unités vendues) et le titre se classe
n°1 de l'airplay radio et TV tout au long de l'été 2012.
Puis le second extrait , » Scream & Shout », featuring Britney Spears et là de nouveau le jackpot :N°1 toutes catégories confondues et le titre vient de dépasser les 130 millions de vues sur Youtube.
D'où la mise en ligne d'un remix de Scream & Shout incluant la participation Hit Boy, Waka Flocka Flame, Lil Wayne & Diddy, qui lui aussi est promis à un bel avenir sur Youtube.
Le troisième single, « Flyin » feat. Justin Bieber sera envoyé en radio fin de ce mois, pour accompagner la sortie de l'album « #Willpower ».
A l'origine la sortie de l'album « #Willpower » était prévue en France pour octobre 2012 , d'où cette avalanche de singles.
L'album sera disponible en version CD Cristal et en version CD Deluxe distribué par Universal Music (Polydor) :
Tracklisting
01- "Drop That (B.E.A.T.)"
02- "This Is Love" (feat. Eva Simons)
03- "Fresh Sh**"
04- "Run It Back" (feat. Rihanna)
05- "Club's on Fire (Don't Put It Out)"
06- "F***in' With Me?"
07- "Scream & Shout" (feat. Britney Spears)
08- "Make It Last" (feat. David Guetta)
09- "One of Those Nights" (feat. Chris Brown)
10- "Reach for the Stars"
11- "Party Like an Animal" (feat. RedFoo & Eva Simons)
12- "Mona Lisa Smile" (feat. Nicole Scherzinger)
13- "Willpower"
14- "Love Maker" (feat. Ne-Yo)
15- "Flyin'" (feat. Justin Bieber)
16- "All At Once"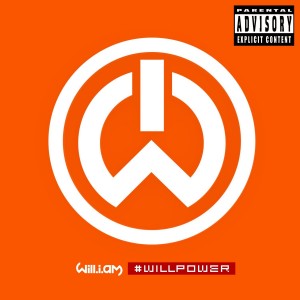 Deluxe Edition : en plus un bonus CD
01- "T.H.E (The Hardest Ever)" [feat. Jennifer Lopez & Mick Jagger]
02- "Great Times"
03- "It" (feat. Cheryl)
04- "Dirty Beat"
05- "Go Home" (feat. Mick Jagger & Wolfgang Gartner)
La liste des invités présents sur l'album donne le vertige : Mick Jagger, Nicole Scherzinger, David Guetta, Britney Spears ….