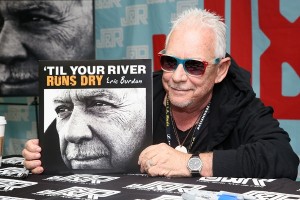 A 72 ans Eric Burdon n'a pas fini de nous étonner et de nous envoûter avec sa voix . Car depuis plus de 50 ans Eric Burdon c'est la voix ( classée parmis les 100 plus belles voix de tous les temps par Rolling Stone Magazine) , deThe Animals, War , Eric Burdon Band, Eric Burdon & The Animals et déjà depuis 1967 Eric Burdon en solo.
Le 18 mars sort en France son dernier album « 'Til your river runs dry » , le résultat est un autoportrait intimiste du chanteur, et avec un regard personnel sur ses opinions , cela va de l'environnement, à Fats Domino en passant par Barrack Obama …
Les titres de l'album sont pour la plupart des compositions originales d'Eric Burdon , l'album sera disponible en version CD en France le 18 mars 2013 , distribué par Universal Music ABKCO Records) . Pour la version vinyle elle est déjà disponible mais en import depuis le 29 janvier 2013.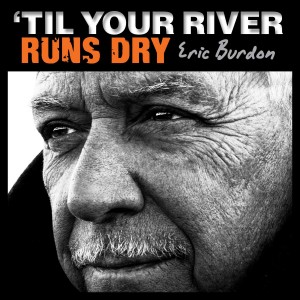 Tracklisting
1. Water
2. Memorial day
3. Devil and jesus
4. Wait
5. Old habits die hard
6. Bo diddley special
7. In the ground
8. 27 forever
9. River is rising
10. Medicine man
11. Invitation to the white house
12. Before you accuse me
Eric Burdon – The Water
Cette année nous fêterons les 50 ans de la formation de The Animals , donc il devrait y avoir du bon et du beau matériel inédit de prévu, même si Eric Burdon a perdu ses archives personnelles et professionnelles dans l'incendie de sa maison californienne à la fin des années 70 .