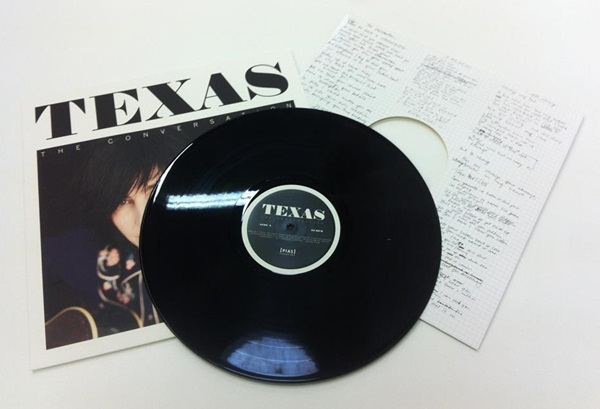 Le dernier album de Texas « The Conversation » qui est sorti le 20 mai dernier est aussi disponible en version LP Vinyl . Et là une bonne surprise car dans la pochette du  vinyl est glissée la version CD (dans une  pochette en PVC)  et pour le prix de 15.99 €.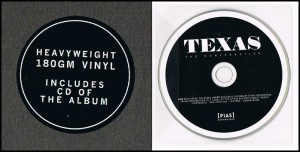 Alors pour ce prix de 15.99€ vous avez le choix soit vous repartez de chez votre disquaire avec la version Vinyl (180gr)+ CD ou bien avec la version 2 CD Edition Limitée qui est composée du CD de l'album « The Conversation » + 1 CD Live de 10 titres.
Pour moi le choix a été rapide : LE VINYL !!!!!!!!!!!!!