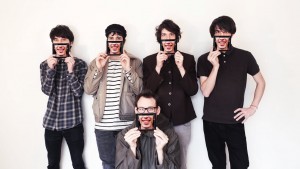 The Animen groupe genevois formé en 2006 , ont enfin sorti leur premier album « Hi! » début de cette année 2013 après avoir sorti 2 EP entre temps.
Composé de cinq musiciens hypermotivés et qui ont pour influences aussi bien les années 60 (Otis Redding, les Kinks, The Sonics…) mais aussi des années 2000 (The White Stripes, The Strokes, Two Gallants …) et cela donne un mélange son vintage rock & roll, soul hypervitaminé et le tout appuyé par la voix de Théo Wyser que je vous laisse découvrir sur leur premier extrait « My Pretty Ballerina ».
L'album « Hi! » est disponible en CD et LP Vinyl (Label: Autoproduction / Irascible).
Tracklisting de l'album « Hi! » :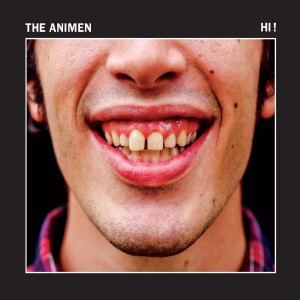 1 Harder Than Stone
2 Alice in My Life
3 The Road Taken
4 Down in Oslo
5 The French Letter
6 My Pretty Ballerina
7 Portrait of an Artist
8 Not a Single Time
9 Another Grey Crime
10 Shake (On the Tabletops)
11 A 16 Smokin Gun
1er extrait : « My Pretty Ballerina »

Le groupe est actuellement en tournée sur Suisse et participent aux principaux festivals.
Allez ayez de la Suisse dans les idées et allez les découvrir sur scène ou en son vinyl .
Et ne me dites pas: Oh encore un groupe en « The » , car The Animen remettent les pendules du Rock & Roll à l'heure…. pendules Swiss Made évidemment ! Bonne écoute .