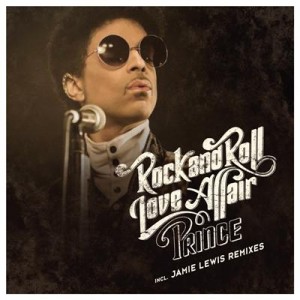 Un nouveau morceau de Prince qui ne passe inaperçu pour les fans , et oui c'est du pur prince vintage avec cette chanson « Rock and Roll Love Affair » que nous avions découverte en septembre. Cela sonne comme du Prince & The Révolution sans the Révolution …. mais Prince est un groupe à lui tout seul !
Sérieusement, cela fait plaisir de retrouver Prince en grande forme.
Dispo en France en Picture Disc vinyl , 3 titres dont deux remix de Jamie Lewis . Mais aussi en vinyl et CD single.