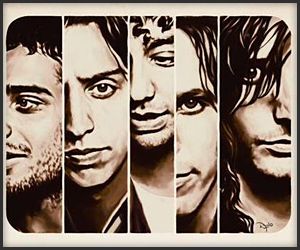 The Strokes viennent de mettre en ligne un titre inédit « One way trigger » téléchargeable gratuitement sur leur site officiel : http://www.thestrokes.com/thankyou
Premier extrait de leur 5ème et nouvel album, dont la date de sortie n'est pas confirmé , ce titre surprend par son côté très pop et la voix très haut perchée de Julian Casablanca.
Mais le but d'un groupe n'est il pas d'évoluer et de ne pas rester sur le même style album après album.
Un conseil foncez télécharger « One way trigger » en attendant le nouvel album de The Strokes.
Pas de clip officiel pour ce titre, mais un internaute a mis en ligne un clip qui mixe les images de Rabbi Jacob avec le titre « One way trigger » et le résultat est plutôt sympa !