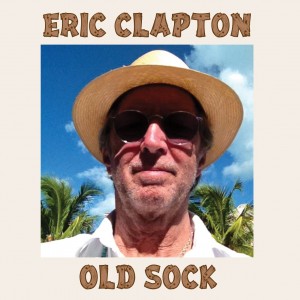 Pour cet nouvel album « Old Sock », Eric Clapton a décidé de rendre hommage aux artistes qui l'ont influencé  de Leadbelly à John Cale, en passant par Peter Tosh et George Gershwin ou encore Gary Moore et Taj Mahal.
Un album qui contient aussi bien des standards des années 30 que des morceaux actuels  qu'ils soient reggae, soul ou rock . Pour « Old Sock » les invités sont de choix :John Cale , Steve Winwood , Chaka Khan et Paul McCartney !
L'album est prévu dans les bacs pour le 25 mars 2013 en version CD . La précommande de la version vinyle vient d'être annulée , donc elle surement dispo en France mais en import !
Tracklisting :
1. Further On Down The Road feat Taj Mahal
2. Angel feat JJ Cale
3. Folks On The Hill
4.Gotta Get Over feat Chaka Khan
5. Till Your Well Runs Dry
6. All Of Me feat Paul McCartney
7. Born To Lose
8. Still Got The Blues
9. Goodnight Irene
10. Your One And Only Man
11. Every Little Thing
12. Our Love Is Here Is To Stay
Les deux derniers titres « . Every Little Thing » et « Our Love Is Here Is To Stay » sont des titres inédits.
1er extrait : « Gotta Get Over » feat Chaka Khan :