Retour remarqué sur les ondes de Gym Class Heroes avec leur nouveau titre « Stereo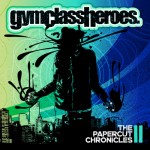 Hearts »( avec Adam Levine des Maroon 5) qui fait office de titre phare de leur prochain album « The Papercut Chronicles 2 », à paraître en janvier 2012 en France mais déjà diponible en import.C'est l'occasion de redécouvrir leur second album « The Papercut Chronicles » sorti en 2007 avec leur tube « Cupid Chokehold » , une chanson inspirée par une certaine Katy Perry amie de l'époque de Travy McCoy leader du groupe. Ce titre est basé sur un sample de « Breakfast In America » de Supertramp et avec collaboration de  Patrick Stump des Fall Out Boy.
En 2007 ce titre était sorti en Shaped Picture-Disc 7″ ,qui se trouve assez facilement à un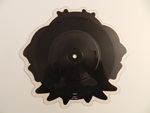 prix encore raisonnable .Une spécificité pour ce Picture-Disc la face B est en monochrome noire !
La pochette originale comporte deux stickers :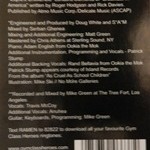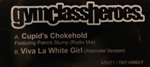 Label : Fueled By Ramon
N° catalogue : AT0271 / 7567-94663
Face A : Cupid's Chokehold feturing Patrick Stump (Radio Mix)
Face B : Viva La White Girl (Alternate version)
Les vidéos :