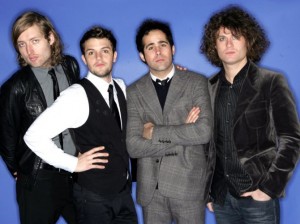 Pour fêter leur 10 ans d'existence The Killers sortent un premier Best Of « Direct Hits 2003-2013 » .
The Killers c'est plus de 20 millions d'albums vendus avec 4 albums au compteur.
Pour fêter ces 10 ans ensemble, Les Killers nous offrent ce premier Best Of « Direct Hits » ou l'on retrouve leurs titres incontournables (Mr Brightside,
Somebody Told me, When You Were Young, Bones, Smile Like You Mean It, Human…)
De plus ce Best Of comprend également 2 titres inédits: « Shot At Night » produit par M83 et « Just Another Girl » produit par Stuart Price.
Le Best Of « Direct Hits » sortire le 11 novembre 2013 en CD Digipack Tirage Limité ( 0 602 537 557 691) et distribué par Universal.
TRACKLISTING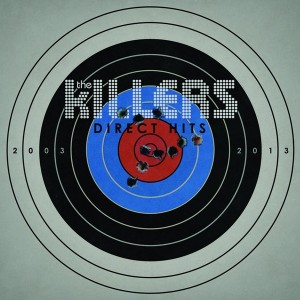 1. Mr Brightside
2. Somebody Told Me
3. Smile Like You Mean It
4. All These Things That I've Done
5. When You Were Young
6. Read My Mind
7. For Reasons Unknown
8. Human
9. Spaceman
10. A Dustland Fairytale
11. Runaways
12. Miss Atomic Bomb
13. The Way It Was
14. Shot At The Night (Inédit)
15. Just Another Girl (Inédit)

The Killers – Shot At The Night

Et l'incontournable « Somebody Told Me »

The Killers « Direct Hits » The Teaser