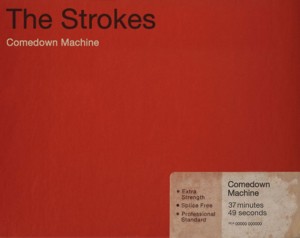 Le 25 mars 2013 le nouvel album des Strokes « Comedown Machine » déboule dans les bacs de vos disquaire.
Pour cet nouvel opus, plusieurs supports sont prévus : CD, CD+T-Shirt , Vinyle.

Sur le site des Strokes , une superbe version collector « Bundle Vinyl » est en précommande , celle ci est composée de :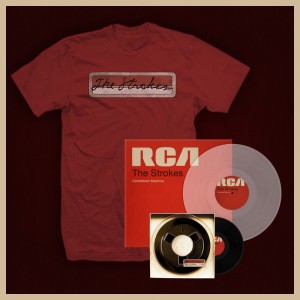 -LP Vinyl 180 gr- Comedown Machine
-MP3 Download Code pour le LP
-Vinyl Single « All The Time » 7″avec un bonus track exclusif
-T-Shirt avec le logo « The Strokes »
-MP3 download du single « All The Time »
Pour 1 000 premiers exemplaires , le LP est en clear vinyl et numérotés . Cette édition est épuisée et n'est plus disponible en précommande . L'édition restant à la précommande est livrée avec un LP en vinyl noir à 39.99 €.
http://www.myplaydirect.com/the-strokes/details/28066461
Le bundle existe aussi en version CD, mais elle est beaucoup moins sexy que la version vinyl.
The Strokes – All the time