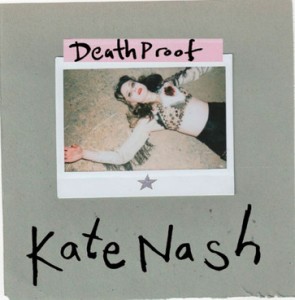 Très attendu le 3ème album de Kate Nash , dont avions déjà eu un avant goût en novembre dernier avec la sortie de son EP « Death Proof ».
« Death Proof » est le premier single de « Girl Talk »,et ce titre est un clin d'oeil au film « Death Proof (Boulevard de la mort) » de Quentin Tarantino.

Sur cet EP de 5 titres Kate Nash reprend un des titres le plus célèbre des Kinks « All the day and all of the night »

Non présent sur cet EP « 3AM » le deuxième single de « Girl Talk » , un morceau très enlevé qui flirte avec le punk-rock.
L'album « Girl Talk » sera dans les bacs le 4 mars 2013 , distribué par Universal Music , une seule version prévue pour l'instant en CD boîtier cristal.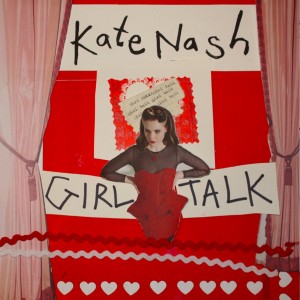 Tracklisting :
1- Part Heart
2- Fri-end?
3- Death Proof
4- Are You There Sweetheart?
5- Sister
6- OMYGOD!
7- Oh
8- All Talk
9- Conventional Girl
10- 3AM
11- Rap For Rejection
12- Cherry Pickin'
13- Labyrinth
14- You're So Cool, I'm So Freaky
15- Lullaby For An Insomniac