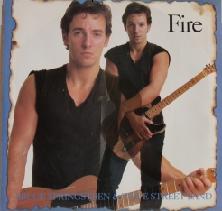 Le 28 mai 1977 Le jeune Bruce Springsteen assiste a un concert d'Elvis Presley . Peut de temps après il compose la chanson « Fire » et envoi la démo à Elvis Presley , malheureusement le 165 août 1977 Elvis décède. Cette chanson a un destin spéciale , elle devait figurée sur l'ablbum  » Darkness on the Edge of Town » de Bruce Springsteen , mais finalement non ! La chanson est sortie en 1978 interprétée par les Pointer Sisters.
Nous la retrouvons en version live, par Bruce Springsteen sur le coffret « Live 1975-1985″ enregistrée à Winterland en 1975 . Un des meilleurs album live pour moi dispo à l'époque en coffret format coffret format » vinyl »: en 5 vinyls ou 3 K7 ou 3 CDs.



La version studio disponible de Bruce Springsteen est présente bien plus tard  sur « The Promise Boxset » en 2010.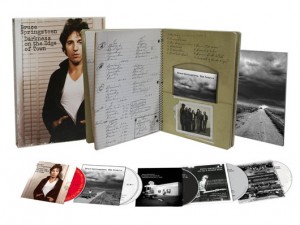 Bruce Springsteen : Fire (Live)

The Pointer Sisters – Fire

Bruce Springsteen – Fire (Studio Version)

Après c'est une autre histoire nous avons droit à des covers :
Shakin' Stevens – Fire
http://www.youtube.com/watch?feature=player_detailpage&v=7bF-6oGgfWw
Enrique Iglesias et Tom Jones :

Stop , la version LIVE DE BRUCE SPRINGSTEEN RESTE LA MEILLEURE ………………
Reste à imager la version qu'aurait nous interpréter Elvis …………………………………………. ce qui était le souhait de Bruce Springsteen .